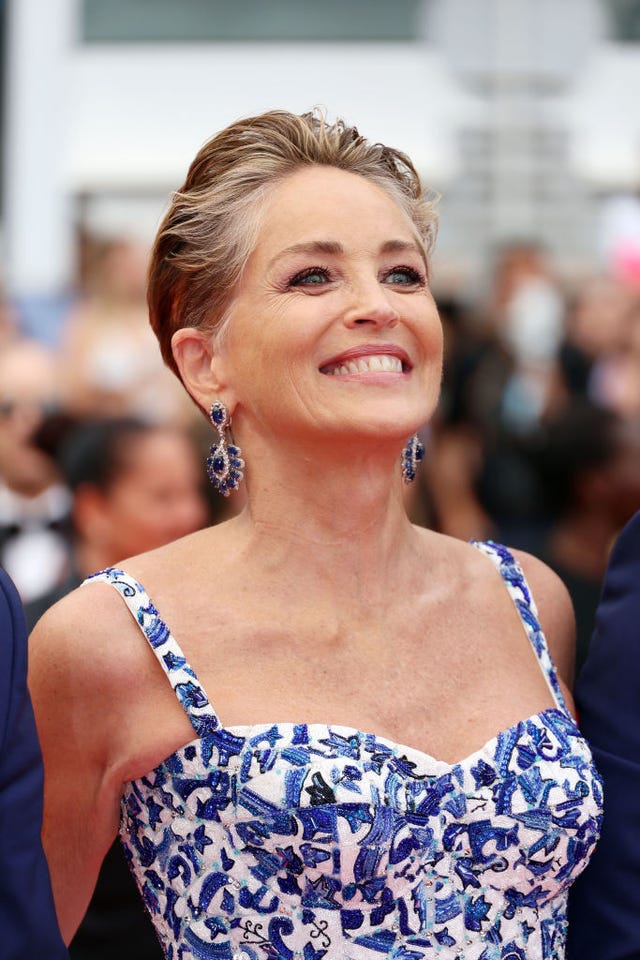 Daniele VenturelliGetty Images
It is not enough to be called and to be Sharon Stone to conquer the 2022 Cannes Film Festival. It is not enough to have received an undisputed timeless beauty from Mother Nature. At sixty-four, the American actress is the star of the Croisette. With her euphoric temperament, a Dolce & Gabbana dress and a beauty look with attention to detail. Maniacal yes – especially when it comes to preparing the skin before make-up – but which also leaves a lot of room for naturalness. For example, the regrowth of white hair that the actress does not want to cover. Not even on the occasion of an important red carpet like that of the 75th edition of the French film festival. To take care of her appearance and beauty, a team of professionals that Sharon Stone shows, in the video posted on her Instagram profile. Directly from his room, a few minutes before walking the red carpet.
Sharon Stone at Cannes 2022: short haircut and white and blond hair, the charm of naturalness
What would Sharon Stone be without her iconic cropped haircut? This resolutely masculine and resolutely unconventional cut, many years ago, which defined his personality traits as much as his character? The actress, producer and human rights activist, at the forefront of LGBTQIA + campaigns, also displayed her short haircut on the Croisette. Slightly longer than usual and without the side shavings that have sometimes distinguished it over the years, it has been styled for the 2022 Cannes Film Festival by the deft hands of Fabien Provost. It was he who chose to slick Sharon Stone's hair back, leaving her forehead completely uncovered. And thus highlight the white regrowth. The actress' hair color is definitely natural. Combine darker highlights and blonde highlights with total white highlights on the sides of the face.
How to prepare the skin before a red carpet
As important as a make-up artist and a hairdresser: a good facial massager is enough to face a red carpet. And Sharon Stone knows it. For this, it was not without Lord Gavin McLeod-Valentine. The famous makeup artist, representative of Augustinus Bader beauty brand, named King of Red Carpet Skin Prep by Elle USA, took care of the actress's facial skin before she put on makeup. With a rhythmic facial massage, while applying the layering method of treatments, the treatments of Augustinus Bader, the brand created by the homonymous professor, expert in stem cell research. While cosmetics nourish and hydrate the skin, the hands that massage it tone and sculpt it. The result is unparalleled luminosity, even before applying makeup. And Sharon Stone shone like a star on the red carpet.
This content is created and maintained by a third party, and uploaded to this page to help users provide their email addresses. You may be able to find more information about this and similar content on piano.io