What are the best natural hair oils capable of stimulating gradual and rapid regrowth? Let's see the list of recommended products.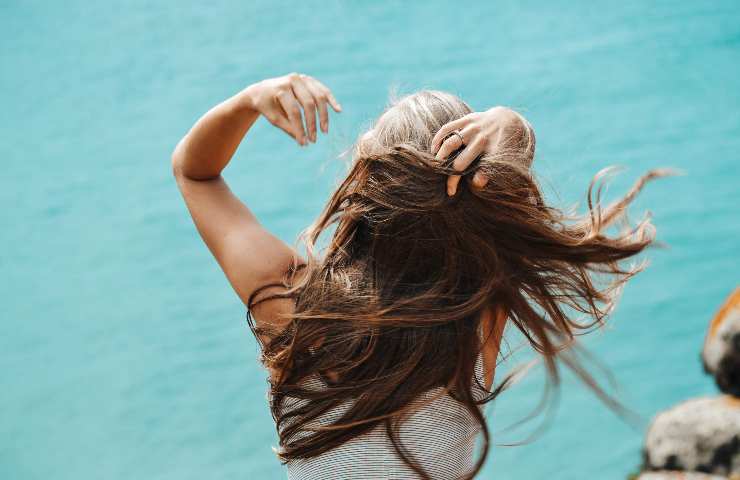 Hair thinning is a fairly common phenomenon that affects both women and men for various reasons. However, there are natural remedies to promote scalp regrowth, such as hair oils. Let's see the ranking of the best.
Best natural oils for anti-hair loss: the ranking
If your hair seems a little thinner than usual, a hair growth oil could be your new best friend. First, let's take a look at why your hair might look a little thin.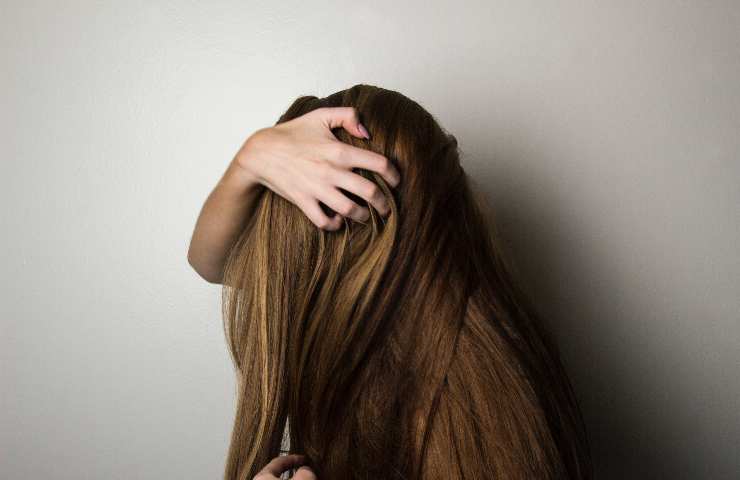 Among these, the chemicals and heat they can damage the hair shaft (the part we can see) and this leads to dullness and breakage, says dermatologist Joshua Zeichner, director of clinical and cosmetic research in the Department of Dermatology at Mount Sinai Hospital.
However, if the hair is thinning, the cause is in the follicles where the hair is produced. When these aren't working optimally (they can be weakened, for example, by free radical damage), they don't grow your hair the way it should.
Hair growth oils can revitalize hair, hydrate the scalp, and support follicles in growing new hair to the best of their abilities. According to Dr. Zeichner, they can also help strengthen and protect hair strands to make them shinier and less prone to breakage.
He recommends looking for oils that contain ingredients like botanical extracts and antioxidants such as vitamin E, which can help neutralize free radical damage around follicles.
Here are the 10 best oils for hair growth to try, based on user reviews and expert recommendations.
You might also be interested in: Amla oil and hair benefits: a panacea for beauty
1) Custom hair oil
Recommended by Dr. Zeichner, Prose creates a custom formula that meets your specific hair needs. The ingredients include a number of natural oils that can hydrate, soothe, protect and promote growth.
2) Night Density Rescue
Let this treatment work while you sleep! This treatment contains a blend of antioxidants which, according to Dr. Zeichner, neutralize free radical damage.
3) Healing Oil
This oil contains Vitamin Ebelieved to be able to neutralize free radical damage, and gardenia extract which helps strengthen and protect individual hair strands.
4) Biotin and Collagen Healing Oil Treatment
Infused with vitamin B7collagen and hydrolyzed wheat protein, this oil treatment is said to make hair thicker and fuller without weighing it down.
5) Natural Regeneration
Formulated with apricot oilshazelnut and sunflower seeds (to name a few), this oil is a favorite for new mothers struggling with hair loss and thinning after pregnancy.
You might also be interested in: Macadamia oil: perfect solution for skin and hair
6) KERASTASE Initialist for Scalp and Hair
Hybrid serum and oil, this Kerastase product contains gluco-peptides to strengthen the hair existing native plant cells to moisturize and a wheat protein derivative to help repair the suppleness of damaged and treated hair.
7) Multivitamin oil for hair growth that nourishes the scalp
This growth oil contains soybean oil, castor oil and sweet almonds (among others) that help reduce hair loss. Plus, it's not greasy, so you won't feel like you need another shower.
8) COMPLEX 5 Stimulating plant extract
This pre-shampoo treatment has an impressive cult following. Instead of being applied after washing the hair, this formula should be applied before shampooing and left on the scalp for five to ten minutes before washing.
9) Grow Long Anti-Breakage Oil
This oil not only strengthens hair, but is said to smooth it, control frizz and also add shine, thanks to caffeine, ginseng andsunflower oil. When using this product, you don't have to stop at just the roots: you can spray the oil all the way to the tips.
10) Jamaican Black Castor Oil
Ideal for structured hair, this hybrid oil serum contains castor oil, shea butter and safflower seed oil, which penetrate the scalp with vitamins, nutrients and minerals for strong and healthy hair.