There is a place at the entrance of which it is written: "The love of Christ leads us to". It is the Little House of Mercy in Turin, better known as Cottolengo, named after its founder.
And this motto is the reverse equivalent of what Dante found written at the entrance to hell. Find hope you who enter, it seems like the absurd proposition of a hospital that, in the common imagination, is contemptuously associated with deformities and the kind of illnesses you would never want to lay eyes on. Recently the Mail published an interview with Andrea Vallerani which I read in one go. He was a fashion photographer and today he takes care of the logistics of Médecins Sans Frontières. The before and after of this completely transformed life are linked to the 9 months spent in Cottolengo as a volunteer at the end of the 1980s.
I know why Vallerani's interview caught my attention. It has the same disruptive content as A cashier's day by Italo Calvino. He too was changed by the experience of Cottolengo when he served as a teller there in 1961.
You walk in thinking you're staying at part of the painting, that of the healthy. Then everything goes into crisis in the face of rice of a fool. What will there be to laugh about in a hospital? Then the intellectual barriers crumble and we give in to the encounter with the almost indecent vulnerability of the human being who breathes and nothing more. From Cottolengo the writer Italo Calvino came out with these words that have remained engraved in the memory of many. Watching a father feed his severely disabled son, he felt:
You enter as intellectuals, or as photographers in the case of Andrea Vallerani. His abstract idea had been to photograph the sick of Cottolengo, with the good hypothesis of doing something that would break down the prejudices about the disease. But theto meet change everything.
You come out alive. More present at the impact of life.
Calvino the scrutineer felt scrutinized. And the photographer felt observed by eyes that spoke a different language from that of the outside world. After a long period of volunteering among the sick, Vallerani leaves Cottolengo and leaves the fashion world, to bet precisely on the fact that humans cannot give themselves as limits those imposed by utilitarian and appearance mechanisms. What happens if you let yourself be driven by love?
Friendly faces, no monsters
Confronting Sister Giuliana is my counterpoise. And I always impressed in my mind all the friends I met there. The laughing mute on the cover of the book, covering his mouth with his hands. Giuseppe, whose trust I gained after months: he drove with a manager's bag and a small spring car. And my Ligabue, a ninety-year-old priest who happily challenged Nikon's goal: the archetype of beauty.

By mail
Andrea Vallerani was a fashion photographer, he worked with prestigious brands and top models. In the middle of his memories appears this sentence that we know well: "But I was unhappy". It is not the good job, the good salary, the well-executed projects to calm a certain hum of conscience. Towards the end of the 1980s, the hypothesis of photographing the patients of the Cottolengo in Turin led him to meet Sister Giuliana Galli, then in charge of on-call volunteers at the hospital.
And she rejects this hypothesis, relaunching a more scandalous proposal. Andrea will stay in Cottolengo for 9 months as a volunteer, not as a photographer. Metaphorically but not too much, it is a time lived like a dark room, in whichidea he lets himself be changed by presence. It is a real reversal.
Before, the hypothesis of knowledge and understanding passed through the filter of an instrument (the photographic lens). Once the instrument is removed, identification takes place. No more cameras, but a daily life spent washing, feeding, caring for the sick.
I turned the Cottolengo for 9 months, piece by piece. I haven't seen any monsters.

Same.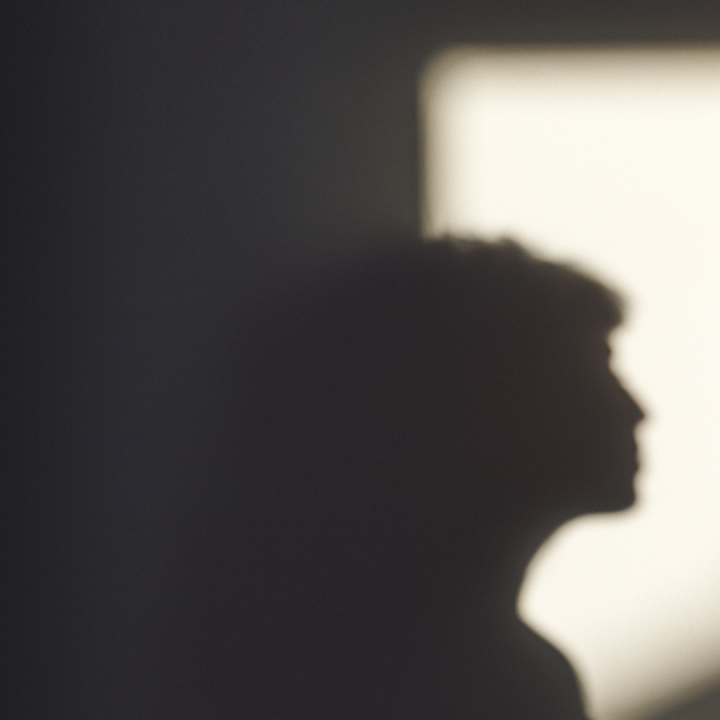 Rachel Sarah | Shutterstock
He didn't see any monsters, but he saw plenty in those hallways. Above all, he has refocused. For Vallerani, being in the presence of the most disarmed human need has become the counterpoison or the antidote to the strictly utilitarian logic of the world. By caring for the sick, a different and crazy hypothesis of radical life was born.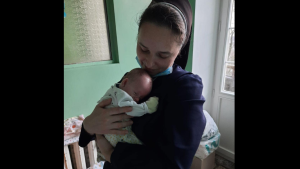 From Esselunga to Kyrgyzstan
It's hard to find anything on the net about Andrea Vallerani. Strange in these times of hyper-sharing and strange for someone who had a job so linked to To show. But it could be a very good sign.
Being has taken over. He ain't got time, I guess, for all that part of life we ​​define today social (but she is very lonely). Vallerani is currently in Bishkek, the capital of Kyrgyzstan with his wife and working for Médecins Sans Frontières. Logistician, that's his job.
I have been a logistician since 2004, when MSF sent me to Angola. I left with my inseparable Nikon Fm2. I found it health workers needed everything except shots: medical offices, operating theatres, medicines, surgical instruments, electro-medical devices, light, water, oxygen.

Same.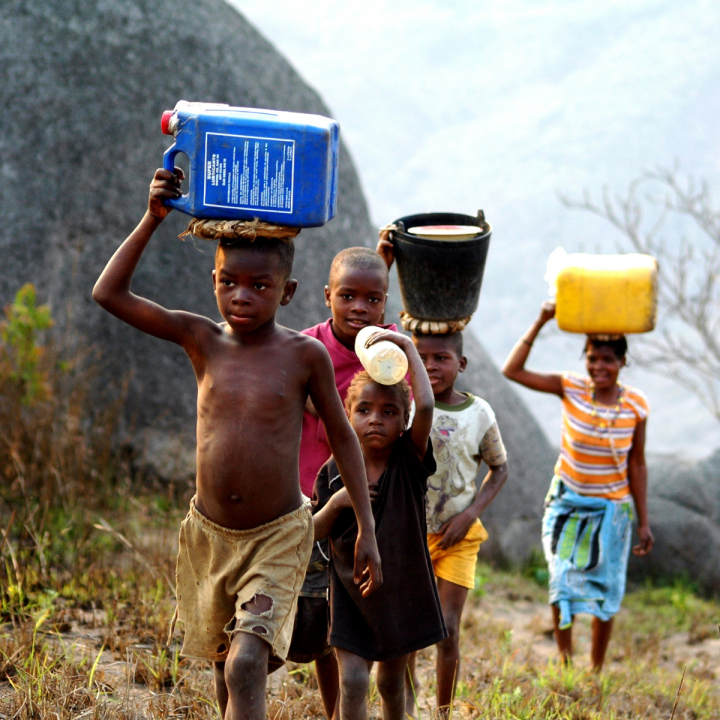 Terezia Jurickova | Shutterstock
Abandon familiar tools, take on new ones. Do we also know how to do it in our enclosure of life? Do we know how to put our hands at the service of the need, rather than the celebration of our know-how?
However, all that glitters is not gold. The intrigues of these conversions on the road to Damascus always have a superficial charm: to leave everything, to change their lives, to devote themselves full-time to humanitarian work. There is a momentum that excites us, yet it was not easy for Vallerani. Published with new eyes from Cottolengo he left many advantages and certainties.
I said to myself: stop fashion, I have to go beyond what I photograph. It was hard. I found myself with no income. I ended up working as a part-time storekeeper at Esselunga in Lodi. Wake up at 4:30.

Same.
From this warehouse, he then traveled the world. Kenya, Tanzania, South Sudan, Uganda, Iraq, Ukraine, China, Mexico, Guatemala, Honduras and today Kyrgyzstan, first in the service of Unicef ​​and then of Médecins Sans Frontières.
And what makes the most noise in this story is, as always, the invisible. It is surprising that this openness to the needs of the world is born from a meeting that took place in a hidden and almost silent corner (or are we deaf?) like Cottolengo. There, presences that the outside world finds difficult to see have provoked a radical questioning, capable of changing course in a man very well engaged in his career.
Could the eyes of the most vulnerable be the mirror we need to be in the presence of our true and naked being?