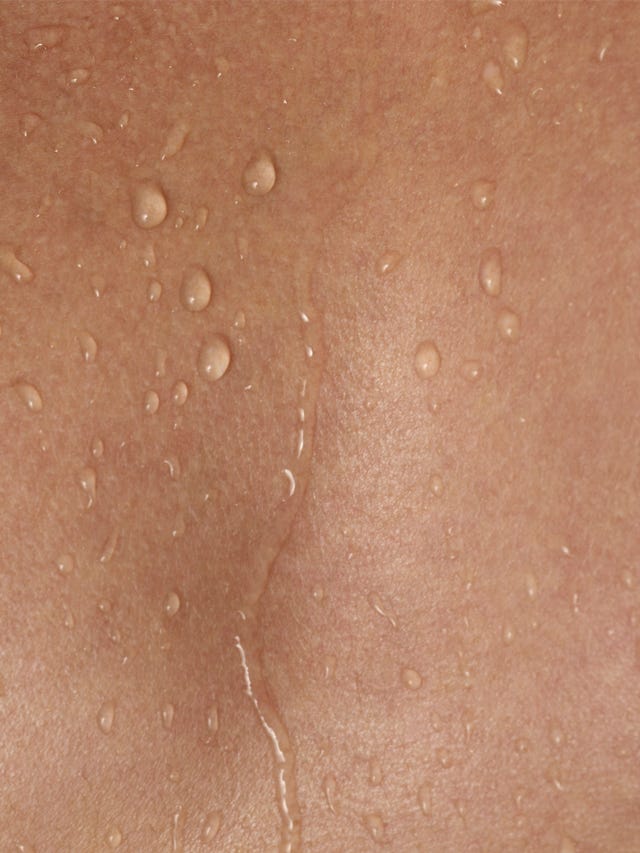 Veronique BerangerGetty Images
The time spent on body care is 20% compared to 80 for the face – Kantar Health study 2018/2019. A figure destined to change through new wise behaviors that consider health as a central factor for both the face and the body. For this reason, active skincare stars are increasingly used in body care. One of the most popular is hyaluronic acid. In addition to being at the center of lifting and anti-aging formulas for the legs, stomach, buttocks and décolleté, it is one of the main molecules of preventive and maintenance interventions in aesthetic medicine. Interventions that from the face increasingly reach the body. Until 2026, the growth rate of surgery and aesthetic medicine will increase by 9.7% – data Ibsa Derma -. And among them, more and more will be dedicated to vulnerable areas of the body. "Aesthetic medicine helps us to prevent and slow down aging", explains Antonello Tateo, specialist in Aesthetic and Reconstructive Plastic Surgery, "there is a growing demand to intervene with fillers to maintain the tone of the skin of the neckline, hands and knees. The latter show wrinkles in a particularly obvious way. Even in the case of toned and lean bodies". A new form of hybrid hyaluronic acid – patented by Ibsa Derma – can act on sagging skin and wrinkles on the body. In addition to stimulating the production of new collagen fibers for a prolonged anti-aging effect over time.
Anti-aging from an early age
An expert in medicine and the anti-aging process, Dr. Susanne von Schmiedeberg, founder of the Derma Cosmetics brand, used her knowledge to create a cream that counteracts the aging of the skin of the body. From skin care to body care, with Derma Cosmetics Firming & Lifting L-Carnosine Anti-Aging Body Cream, it's all about fighting glycation and slowing the signs of aging on the skin's surface. High and low molecular weight hyaluronic acid and natural lipids instantly hydrate and smooth.
Elasticating hyaluronic acid
Created to treat all imperfections that involve the skin surface of the body, RVB LAB The Skin Meso Perfect Smoothing Perfecting Serum is made with 3D Hyaluronic Acid. Different types of low molecular weight hyaluronic acid preserve the integrity of the dermal matrix and maintain elasticity and tone. It is applied every day, morning or evening.
Conditioner after shower
Ideal for sensitive and very dry skin, BioNike's Defense Body Hydranourish Hydro-Nourishing Conditioner has a velvety feel when applied to the skin. Its composition based on hyaluronic acid and shea butter provides 48 hours of hydration. Greater elasticity and silkiness.
This content is created and maintained by a third party, and uploaded to this page to help users provide their email addresses. You may be able to find more information about this and similar content on piano.io