In a few weeks, I'm going to be marrying the most amazing man I've ever met, but honestly, I don't know how long our marriage will last. In fact, he's likely to leave me in the next five years or so.
As a child, I never dreamed of getting married. But since I was fifteen I had a steady stream of romantic relationships and being married to someone forever became a subtle expectation in the back of my mind that became important to me.
After a difficult childhood, I was unconsciously looking for the love that could finally do me good. Unsurprisingly, from this space, I chose relationships that repeated childish patterns and reinforced old beliefs I had that I wasn't good enough and that the world was a lonely, helpless place. hope.
There was a bright light in my ocean of failed relationships: my marriage at the age of 25 created two beautiful daughters and caring for these wise and kind humans was balm to my soul.
Failing to create a lasting partnership, I began to pursue my sense of well-being through professional success. I got my law degree as a single mom, worked for a big law firm in Denver, led a team of lawyers for a legal publishing company, then started my own estate planning practice inspired by a lawyer who helped me give my mom a home nurse when I was 22.
My law firm grew quickly and was successful by most definitions, but the awards and the sleek corner office weren't enough to eliminate the constant feeling that I was losing hope every time something went wrong. was wrong. Whenever my bank account or my relationships looked dark, I felt like the ground was falling from under my feet. In 2013, the company suffered a financial crisis and I found myself in my office, convinced that my only option was to end my life.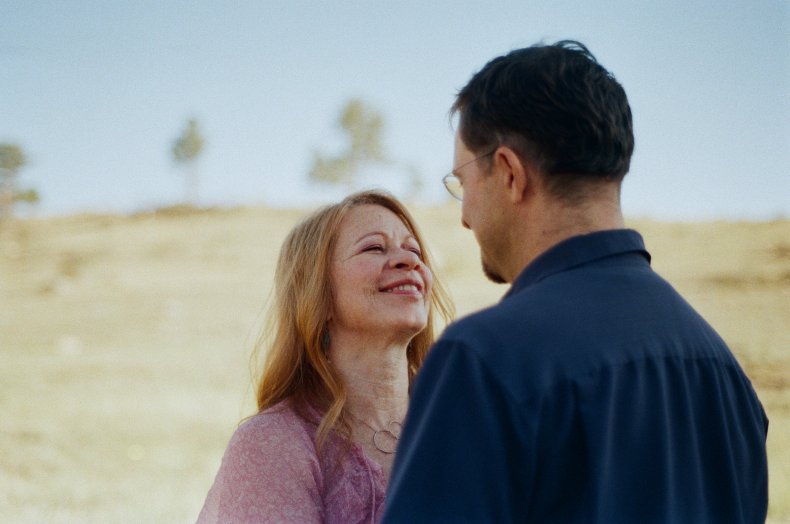 Then Brian and I met online in 2016. From our first date, it was clear that this relationship was unlike anything we had experienced before. We spent hours talking about the meaning of life and exploring the intricacies below the surface. We loved hiking, cross country skiing and cooking together. We traveled regularly, everywhere from California to Slovenia and its beloved Chile, until one night in 2019 when Brian collapsed on the bathroom floor. As they took him to the operating theater a few hours later, the doctors told me there was a 50/50 chance he would survive. He had a 19cm tumor that had perforated his intestines and we would soon find out that it was cancerous.
I sat down on the white vinyl hospital couch and surprisingly felt peacefully safe. Whatever happened to my beloved, I had a feeling I would be fine. It felt like a stark contrast to the many years I would have fallen into despair in the same situation.
Several years before, I had read Viktor Frankl's Man's Look for the meaning, which immediately changed my view of the world. I had been studying hope for years and when I read about Frankl's experience in the concentration camps, the worst circumstances I could imagine, I was amazed to learn that he had never lost hope. He found a way to tap into his ever-present source even in the horrors of these fields. And if he could find hope there, I could definitely find it when my bank balance was low or a relationship ended.
Brian survived the operation and shortly after his recovery the pandemic began. With the recent cancer scare, we have gone through endless days and weeks alone at home with a deeper sense of gratitude than many around us. We started weekly nacho nights, took virtual cooking classes, and started dining on the couch we named Earl.
In June 2021, we were returning to the world when Brian received a call that would change the trajectory of our lives: his periodic scan that morning showed that the cancer had returned, showing up as tumors all over his abdomen. which were growing rapidly. aggressive.
It had taken less than two years for his cancer to come back again. We both knew that meant our time together was probably limited because his cancer, a rare and aggressive form of desmoid mesenteric fibromatosis, which is a type of sarcoma, has no known cure. Once he comes back, we can cure him, but without a miracle, it will probably take his life.
Two days after this discovery, our second niece asked me if I would marry Brian, with him smiling behind her. We had talked about getting married one day, but now suddenly it was the right time. We received a shocking reminder that our time together is limited, which I know well from my work as an estate planning lawyer.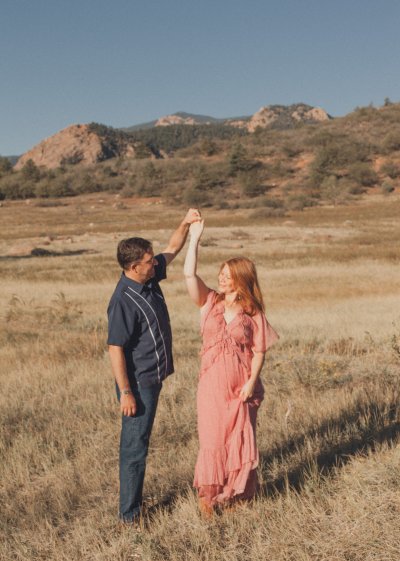 Brian spent six months in chemotherapy, starting immediately after discovering the new tumors. Although he did not lose his hair or vomit during this treatment, he was tired and spent those months lying on the couch. I went to our company's party alone during his last month of chemo, praying it would be one of the last events I would have attended if not for him. Over these months, I've had a glimpse of what our future together could be, a future that could include less activity and less excitement than we'd both like now that we're finally getting together and more desire for him as he lies down. the sofa in the other part of the room.
He is currently not in treatment, taking advantage of the time he feels well to ski, play pickleball and cook with me again. It excites my heart to see him enjoying life, but some days it's bittersweet knowing that those treatment-free days are probably limited.
We are getting married in June on the patio of a beloved local restaurant surrounded by a pine forest, followed by taco bars and dancing. We will honor the sacred wholeness of life, love and our relationship, however short. Planning our marriage helps us remember that our love, like our lives, is a circle. We are on the way back, to each other and to our creator.
We're heading to northern California for our honeymoon, with time in the city balanced by the calm of the redwood forest. Non è diverso dal modo in cui immaginiamo il nostro futuro di coppia sposata, il rumore dei trattamenti contro il cancro e le paure occasionali su come andranno esattamente le cose, in equilibrio con la quiete interiore sapendo che in qualche modo, qualunque cosa accada, andrà All well.
Over the years since 2013, my understanding of what gives me hope has changed dramatically, in ways that are now being tested by my impending marriage to Brian. But Brian and I will stand firm on this winding path that we are on, opening our hearts to love and life with each passing day. Hope can contain everything, agony and ecstasy, and we rest. The only eternity I really need right now is the one that lives in my heart.
Catherine Hammond is an estate planning attorney, financial advisor, life transition guide, and author of Amazon's bestselling book Hope (less): The Truth About Hope and Where to Find It. Her favorite role is Mimì for three young grandchildren. Follow her on Instagram @CatherineHammond.life.
All opinions expressed in this article are those of the author.
If you are having suicidal thoughts, confidential help is available free of charge from the National Suicide Prevention Lifeline. Dial 1-800-273-8255. The line is available 24/7.