The multinational from Lecco supports our new initiative: we discover its green spirit and its commitment to the territory.
Let's make our Earth bloom and bring a little sign of beauty into everyone's life, especially in a time of great difficulty. It is the spirit that animates our journal and together Technoprobe, the Lecco multinational, leader in the semiconductor and microelectronics sector. The company of Cernusco Lombardone, in fact, also accompanied us last year in our initiative "Let's make the vegetable garden at home", organizing the final award ceremony at its headquarters, and this year it has decided to support the new project "Let's make our land flowery".
Technoprobe: "We bring a small sign of beauty into everyone's life"
Paul CavallottiTechnoprobe Communication & Marketing Manager, explains the reason for this choice:
"We were very happy to join this initiative last year: it seems to us an excellent idea, in these times marked by the pandemic, to bring a little green spirit into homes. A collaboration also comes from a strong relationship with the Net Week Groupwe have always believed in his initiatives because they combine with the philosophy of our company, which has always paid great attention to the territory, trying to return the greatest possible good to our territory".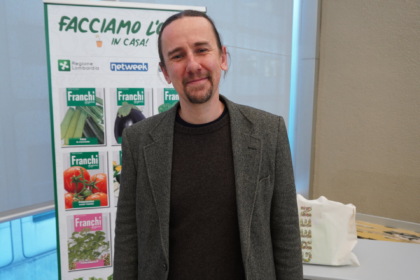 Sustainability has been a central theme for years now and with the pandemic it is even more so. What does it mean to you to be green?
"It is an aspect very dear to our founder, Giuseppe Crippa, which from the beginning has given a strong impetus to the company so that it develops in a sustainable way, a constant vision that permeates all the actions of the owners and the management and is therefore the responsibility of the whole company. During this period, we carry out an in-depth study on all aspects related to the sustainable impact of our business, in order to improve ourselves each year. For some time, therefore, we have opened a social garden at our headquarters which, in addition to giving work to people in difficulty, wants to be a contribution to the territory, also through the reforestation activity. If on the one hand it is in our interest to seek in ourselves to be more and more sustainable while continuing our activity, we also want to leave a green footprint on our territory".
With our initiatives, we have also tried to value the different experiences of educational, social, urban and corporate gardens, as a commitment from everyone, big or small, to make their own contribution. Does the educational aspect matter a lot?
"We also care about the educational aspect. For example, in our garden, in fact, this year we are going to start an agricultural summer camp for children, precisely to encourage the connection with the land from an early age. , with workshops and fun activities. it's part of our job, but it's an initiative so close to the nature of our business. The campus will be open to all our employees but also to local families. We want to bring a small contribution to bringing people closer to nature: we are convinced that it is enough to talk about green, but it must become a cultural aspect of the individual, inherent in people".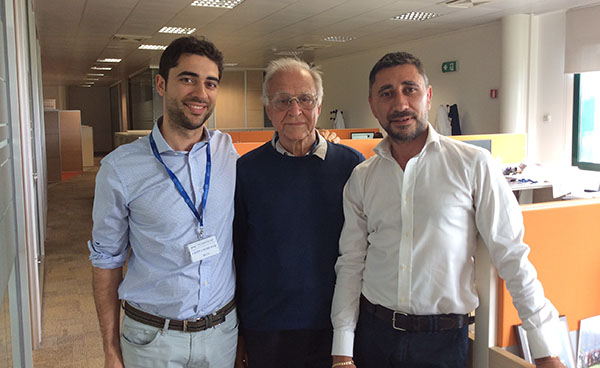 We started from gardens and now move on to flowers, also to bring beauty, colors and fragrances to our balconies or gardens.
"We wanted to support Netweek in this enrichment of the initiative, which immediately seemed very beautiful to us, because it combines the agrarian aspect, of contact with nature, with a message of beautification for the territory".
As a multinational, with 11 offices around the world, you certainly have a privileged view of the international level: between pandemics, energy crisis and increase in raw materials, how can you aim for sustainability?
"More than ever, as we find ourselves in a complicated period from an energy and resource point of view, we must pay attention to sustainability, we cannot look for shortcuts if we want to have a long-term vision. in terms of environmental sustainability but also economic, therefore precisely for the survival of companies.At the international level, in recent years, this theme has been strongly understood.Technoprobe however firmly believes that this vision must become a real, concrete action, and must not not be just a slogan. Precisely because in difficult times, sustainability must show us the way to guarantee a future for everyone".
We end with a wish: what do you expect from our initiative?
"Our hope is that this initiative, as conceived by Netweek, will bring to families, homes, relationships between parents and children, between grandparents and grandchildren, the desire to make a beautiful activity related to their land. And in a time of bad news, we hope to bring a little sign of beauty with flowers, a little ointment to the pains that we see every day".