During more than forty years of career, the French artist Paul Cox he experimented with innumerable languages ​​and techniques: he designed hundreds of posters (the first, at age 15, made for one of his friends who had organized a Super8 film festival, printed it clandestinely in one of the the art school he attends his sister) and as many illustrations for newspapers, magazines and record covers; he gave shape to advertising campaigns and tried his hand at animation; he has written and illustrated children's books, some of which are self-produced; he designed facilities; he painted scenery; he made toys.
From time to time, as an autodidact, he gets his hands dirty by first learning the techniques and then putting them to use ("it's important to do first and then to think," he says) . From stencil to linocut, paper to canvas, wood to pencils and brushes, Cox likes to be continually involved, even with his first love, painting, which still remains his main activity today.
Precisely because of painting at the beginning of the 80s, he left his "normal" job – that of an English teacher, which allowed him to have a certain stability while trying his way in the world of the arts -, and after having long pursued the idea of ​​painting in an "encyclopaedic" way, trying to show the world in its totality, at a certain point changed course to focus on the exploration of painting itself, oscillating between figurative and abstract and achieving ever-changing ways of working, making his own a famous quote from the American philosopher and writer Ralph Waldo Emerson, who said: "the course of the best ship is still a zigzag line made up of hundreds of deviations".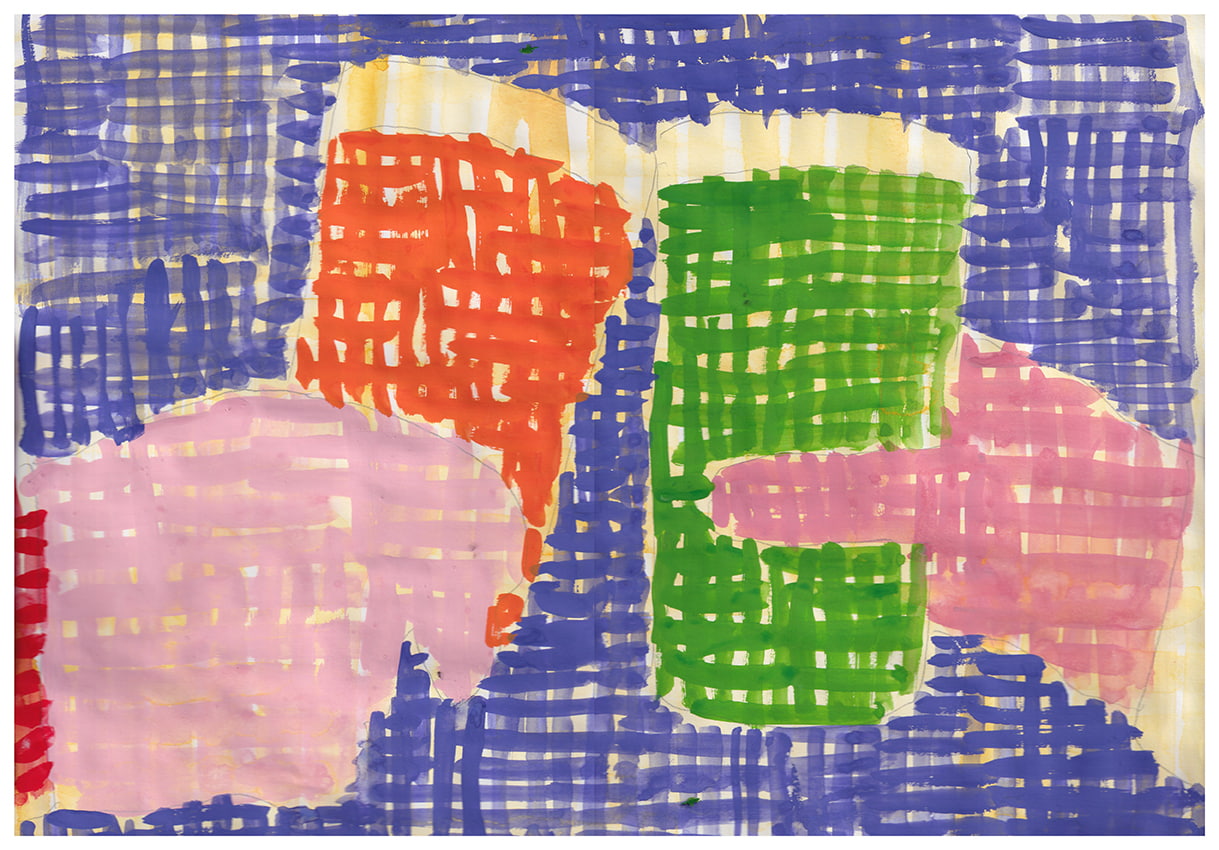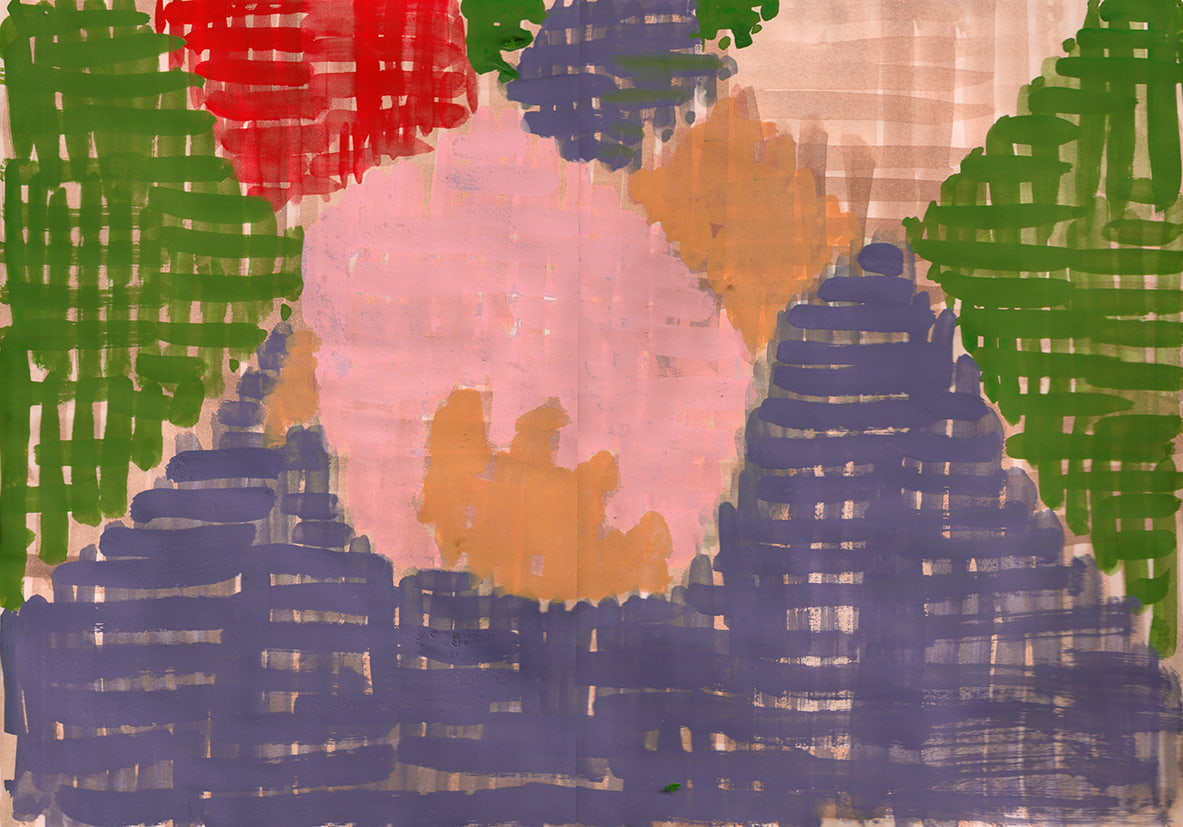 Among the last stages of this journey, some of the works exhibited since yesterday at the Corraini Art Library MAMbo of Bologna, edited by Corraini Gallery.
Organized on the occasion of the very rich entertainment program of CITY OF ART Bolognathe exhibition is titled Paul Cox. Paradise (details) and features nine tempera drawings on paper.
"I have recently started painting figurative paintings without a precise narrative, rather innocuous things, from my life, my dreams, my childhood," reveals Cox, "but also quotations from the history of painting or my own paintings, in short drawings of an infinite potential source of subjects".
Here then are flowers and simple gestures such as toasting or holding hands, which become, in their daily lives, an opportunity to celebrate the beauty of small things, through the use of colors and textures made up of lines and squares.
As he explains in his magnificent book Design & Arts, also published by Corraini a few years ago, "I'm very drawn to plots and use them often. They give depth and vibrancy to the surface of the work. […] When a painting does not fully satisfy me, often adding a texture can redeem it. A surface that is too opaque seems closed and dead to me. With a plot, I have the impression that it comes to life, that it gives breath and space to move".